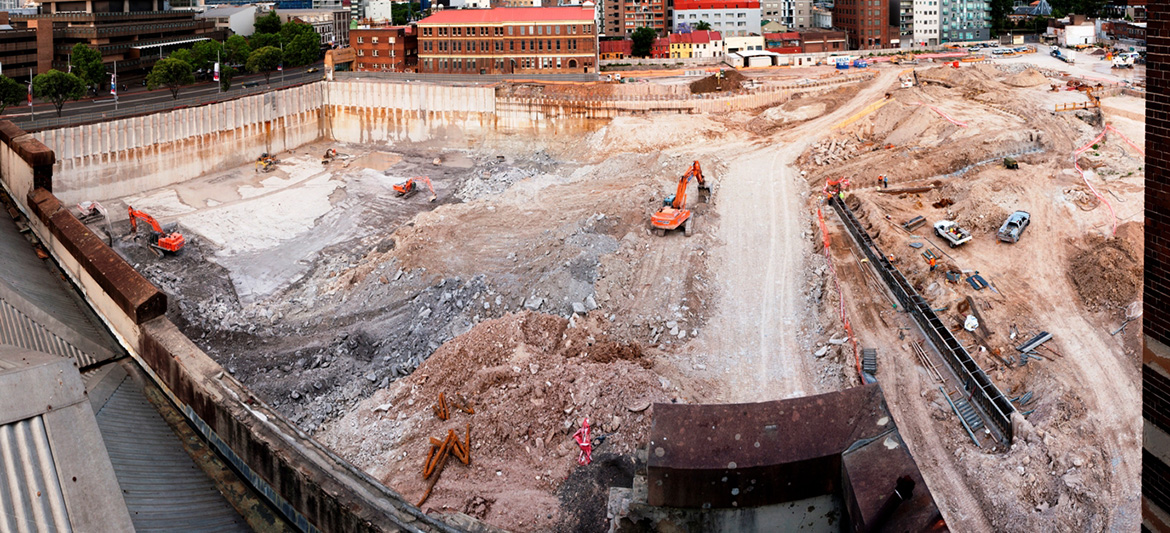 Central Park Sydney
Project Description
Frasers Broadway contracted Delta Group to design and deliver and integrated demolition and civil construction works programme for the $2b Central Park redevelopment.

Demolition

Recycling

Environmental

Asbestos

Civil
Project
Old CUB Brewery Redevelopment
Client
Frasers Broadway
Sector
Urban, Residential
Location
Inner Suburban Sydney
Our scope of works included:
Site set up and preparation, including amenities, materials hoist, gantries and full height perimeter scaffold.
Demolition of multiple existing structures down to basement levels, including the protection of heritage listed buildings and adjoining structures.
Bulk/detailed excavation works, including the construction of reinforced concrete foundations, retention systems, lift core rafts and ground slabs.
Remediation of contaminated soil.
Construction of crane and Alimak bases.
Emission, noise and vibration controls.
Transport logistics, including traffic management and supervision.
Recycling of construction waste materials.
Remove of asbestos and hazardous waste.
All stages of our integrated demolition and civil works programme were required to satisfy the strict requirements of the Green Star environmental rating and to support a 5 Green Star rating – the largest multi-residential building in Australia to achieve this certification.
We were also able to successfully undertake major demolition and civil excavation works in a constrained, high density without disruption to neighbouring residential communities, major arterial transport thoroughfares, or commercial business, retail and hospitality operations.
Other key achievements included:
Excavation of more than 390,000 cubic metres of spoil for a 10 level basement structure.
Design and construction of more than 500 metres of piling retention systems.
Testing, analysis and remediation of asbestos contaminated soil.
Our efforts were also recognised as part of the World Green Infrastructure Award which the development received in 2014.