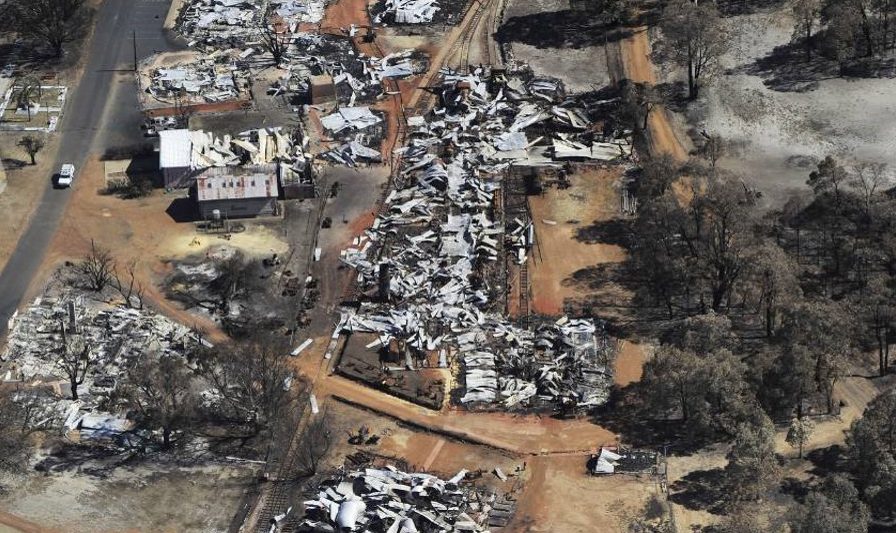 Yarloop Bushfires
Project Description
Delta Group was contracted by Toxfree Solutions to complete demolition and asbestos remediation works following the devastating Yarloop bushfires that destroyed more than 120 properties and 70,000 hectares of forest. The intensity of the fires caused bonded asbestos fences to explode, showering the township with asbestos fragments which were then spread by the fire.

Demolition

Asbestos

Environmental
Project
Asbestos Remediation & Rehabilitation
Client
Toxfree Solutions
Sector
Urban, Public Infrastructure
Location
Regional WA
Our scope of works included:
Contaminated site surveys, testing, analysis and remediation – sampling, identification, excavation and removal, containment and compaction, bioremediation and in-situ stabilisation.
Personal protective equipment, measures and techniques for the safe identification and removal of contaminated soil, building materials and debris.
Removal, temporary storage and licensed transport of contaminate waste to approved facilities.
Installation of HAZMAT hygiene facilities.
Demolition of fire damaged and structurally compromised properties.
With the WA Government and Local Council barricading the township and impacted sites to block public access, we engaged eight crews to work systemically into the centre of Yarloop.
Due to the intense volatility of asbestos fallout, we assumed all debris and topsoil was contaminated as a result of the wide use of bonded asbestos fencing and extensive spread of asbestos fibres.
A key challenge was to maintain continuous and close consultations with a range of stakeholders so we could complete urgent works as well as maintain safe access to what remained of the township.
The sequencing and programming of our remediation works was critical, with site security personnel positioned at every road entrance to prevent unauthorised access.
Once all of the contaminated debris was safely removed, each site was tested, cleared and validated before temporary barricades were removed and the area reopened to the public.
Our work was completed within the 12 week timeframe without incident and with a total of 223 sites fully remediated and/or demolished.
Full public access to Yarloop was restored by the WA Government seven months after the bushfires.